Key benefits
Very high levels of pre-emergent annual ryegrass control in wheat crops
Control of annual ryegrass populations with known resistance to any other mode of action
Up to 12 weeks' residual control, matching the highest industry standard
Favourable re-cropping intervals allow optimal rotational flexibility
Hear what Australian growers have to say about Luximax
Hamish Gaynor, Alleena NSW
Reducing resistance pressure:
Clint Neville, Forbes NSW: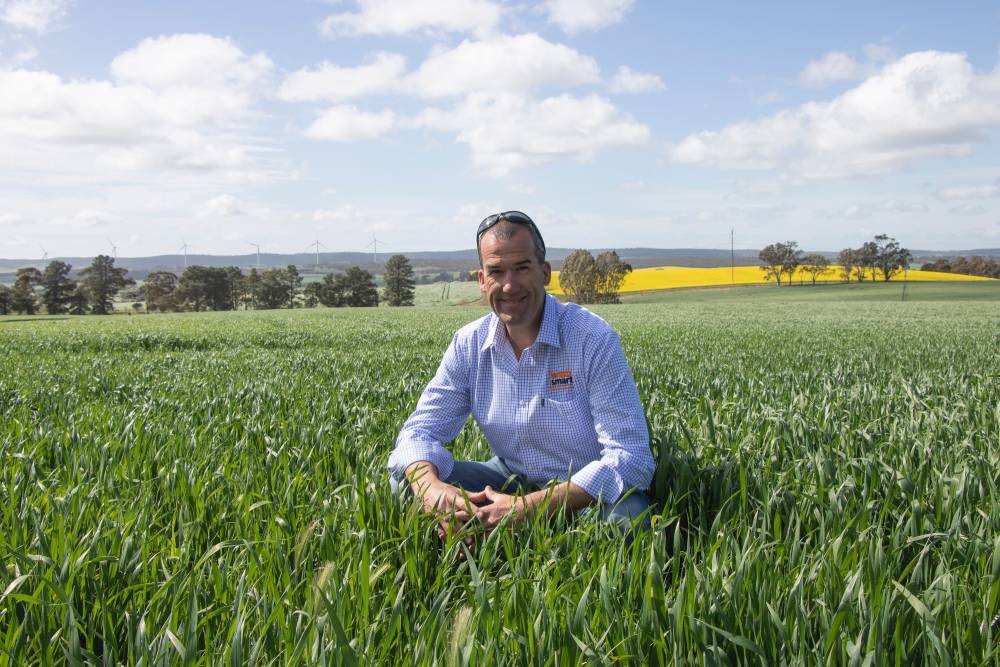 Chris Davey – Kadina, York Peninsula SA
How it works
Product formulation
Luximo® is the active ingredient powering this new pre-emergent herbicide which will be available in an emulsifiable concentrate (EC) formulation with a high active loading. This high loading will make Luximax effective at low application rates.
Mode of action
Luximax is the only herbicide in a class of chemistry known as the cineoles. Its novel mode of action is based on inhibition of fatty acid thioesterase (FAT), which irreversibly disrupts cell membranes and damages emerging plant tissue. In pre-emergence treatments, ryegrass seedlings quickly become unable to survive and grow.
This unique mode of action means the molecule has no known cross-resistance and will play an integral role in maintaining the effectiveness of integrated weed control programs. For resistance management purposes, Luximax is classified as a Group 30 herbicide formerly Group T.
Activation
Luximax should be incorporated by sowing (IBS) using knife points and press wheels within 3 days of application. To ensure necessary separation of the seed from the herbicide treated band, sowing depth should be a minimum of 3 cm. Sufficient rainfall is then required within 10 days of application for reliable activation.
Consistency across varying conditions
Recent experience has shown that herbicide solubility plays an important role in the effective incorporation and activation of pre-emergent herbicides. Luximax has a good balance of solubility and soil binding, and in development trials has achieved more consistent results across different autumn conditions when compared to some other pre-emergent cereal herbicides.
Plantbacks
Compared to other pre-emergent herbicides, Luximax has favourable plantbacks that provide plenty of flexibility in managing crop rotations. Application-to-sowing intervals are typically 9 months for winter crops and 3 months for summer crops.
Integrated Weed Management (IWM)
While Luximax will control annual ryegrass that has developed resistance to herbicides from Group 15, formerly Group K and other mode of action groups, it should always be used as part of an integrated weed management (IWM) strategy. Such strategies will include non-chemical methods as well as herbicides with different modes of action.
Crop suitability
Brome grass - suppression