"My best wheat and barley crops this year have been Systiva crops"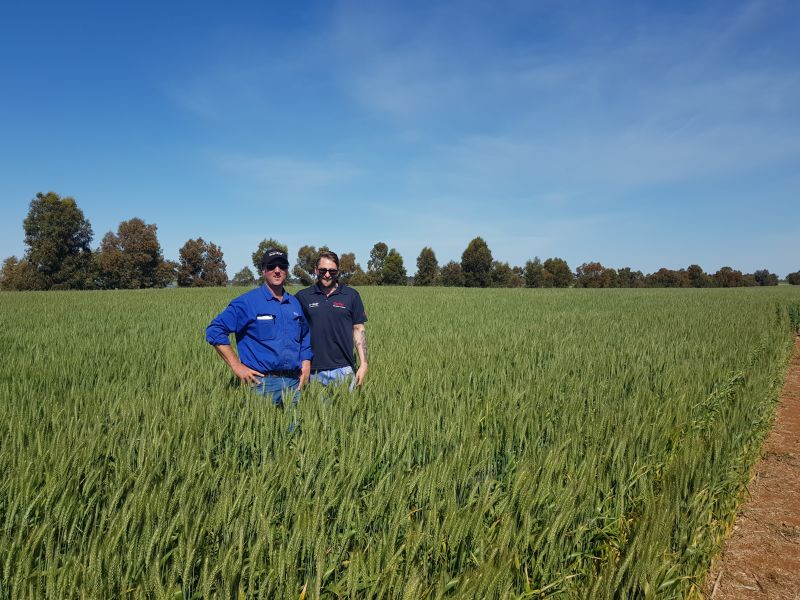 For Cam Conboy of Gorst Rural Services in Southwest Victoria, delivering results for local wheat and barley growers has been at the heart of his family-owned business since the mid-1980s. That means having complete confidence that the products he's recommending will do the job with no negative outcomes.
"One of our biggest challenges is that we have a longer wet period," says Cam. "Our canopies are moist for longer which leaves us open for more disease."
Systiva® seed treatment fungicide from BASF is what he trusts to meet the needs of his growers in an environment where early fungal disease is an issue. Its proven, long-lasting protection against all major seed-borne, soil-borne and foliar diseases in barely and now Septoria tritici in wheat makes it his number one recommendation.
"Systiva's a bloody good tool. We find we're getting good disease protection for 12 to 15 weeks. We're getting a greener leaf, healthier plant, better nitrogen responses and not seeing disease. And the beauty of that is we're getting disease control right through the period when it's just too wet for us to get on the paddock."
Cam says that the disease control that's achieved with Systiva® right through the time of highest disease pressure is what makes it a no-brainer for his growers. "Once you walk the grower through the fact that they can alleviate the need for the first, second, even sometimes third, fungicide spray, it sells itself … and they're impressed enough to use it again."
Without going back through his data, Cam's confident enough to claim a significant 5% to 10% yield increase over crops in the local area that haven't used Systiva. "It depends on disease pressure and season finish and everything else, but certainly my best wheat and barley crops this year are Systiva crops, the ROI is definitely there".