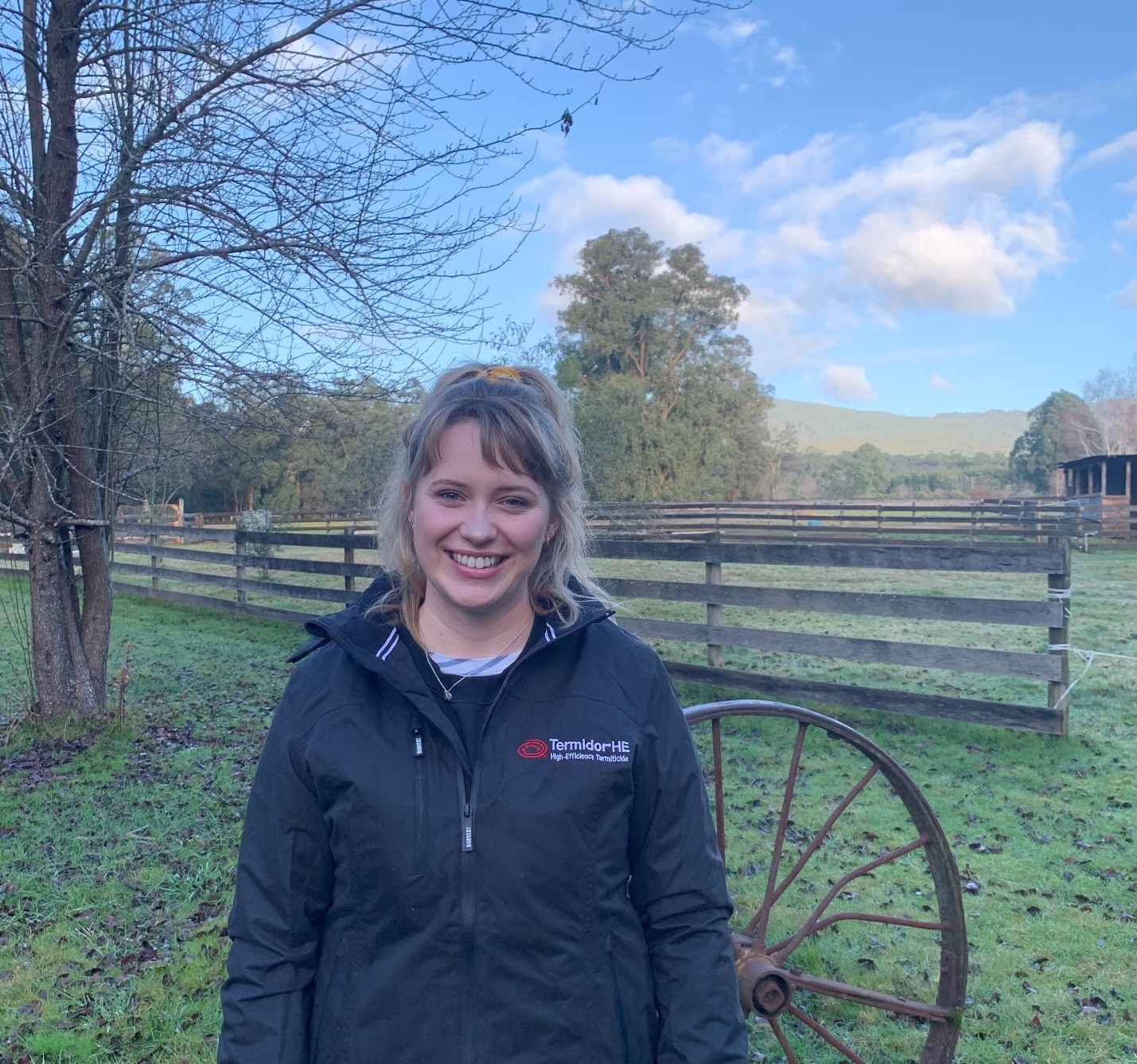 Kiana Barrie-Gresham joined BASF as part of the Agricultural Solutions Customer Service team in October 2019, but is now a Sales and Marketing Coordinator for BASF Professional and Specialty Solutions

In conjunction with National Agriculture Day 2021 and in line with this year's theme of Choose your #AgVenture, we at BASF caught up with four of our Ag colleagues to shed some light on their experiences in this broad field. For part one, we have a sit-down with Kiana Barrie-Gresham, who joined BASF Agriculture Solutions in 2019 and has been a Sales and Marketing Coordinator for BASF Professional and Specialty Solutions since March 2021.

"Being a 'country girl' I've always had a passion for rural life and wanted my future role to reflect this, so a job in agriculture was my best chance at staying true to my interests whilst continuing to be close to the country whilst pursuing. There were certainly a couple of options, but I remember being very excited when I was accepted for the undergraduate ag program at the University of Melbourne," Kiana shares.
Her time at university allowed Kiana the chance to understand the broad spectrum of disciplines that make up modern ag, but she particularly highlights her two semesters at the Dookie College campus as being crucial to her development, "At Dookie, I was able to learn, observe and participate at a full-fledged agricultural college and experimental farm. These experiences helped me understand the farming industry, which has proven invaluable for my career so far."
After graduating, Kiana still wasn't entirely sure about the exact path her career would take, but she knew that she wanted some hand's-on industry experience as soon as possible. After short stints as a Research Assistant and a Graduate Research Agronomist, she found herself joining the BASF Agricultural Solutions Customer Service Team. She shares, "I had extensive experience dealing with customers in various settings and I generally enjoy communicating and organising topics, so this was a great fit that allowed me to continue to be connected to my long-running passion for ag."
In her first role with BASF, Kiana was responsible for overseeing customer orders and support for the northern region as well as Professional and Specialty Solutions. She dives deeper into some of her most memorable experiences, saying "I'd only been on the job for about six months when the COVID-19 lockdowns happened, so I really had to adjust to the idea of working away from the office and our customers. Whilst there certainly was some adjustment to working remotely, what was a pleasant surprise was how numerous colleagues reached out to connect, troubleshoot issues together or just to reflect on the (at that time, very) new normal. It certainly helped with getting a good understanding of the BASF ANZ company and culture."
Since then, Kiana has taken on a more expansive role with BASF Agricultural Solutions; as of March 2021, she has been a Sales and Marketing Coordinator for BASF Professional and Specialty Solutions. "My new role in BASF is even more people-focused than before and that means I have to be always engaged and connected on a personal level, whether it's to customers, colleagues or collaborators. A typical day for me involves responding to a range of customer enquiries from our various platforms, planning and supporting the delivery of product training, doing market research, and developing social media content; almost no two days are alike!" she says.
She continues with "What I've realised is that the Ag industry despite its geographical size, is actually a small and tight-knit community, so you'll meet a lot of the same people frequently. That highlights the importance of communication and the 'old bush telegraph' in forging networks and building strong relationships that allows us to grow together. There are of course, challenges – like how the ag industry in general can be sometimes resistant to change or embracing technology and innovation, especially since 'we've always done it this way', but at the end of the day, I see it as part of my job to find engaging and effective ways to get our customers to embrace progress!"
Looking forward, Kiana opines "One thing I'd like to change is the misconception that working in ag is just about "being a farmer". Even from my time in university and more so since working directly in this field, I've noticed a disconnect about how complex and layered a process it is to get food to your plate. Another thing that I'd like to affect is the role and contribution of women in agriculture. We've certainly progressed from say 20 years ago, but I really want to see more women taking on interesting and significant roles in developing this industry."
For anyone contemplating a career in agriculture, Kiana concludes with "Have an open mind about your pathway options and appreciate the fact that your university experience, whilst important, will only scratch the surface. From what I've observed and experienced personally, your journey will have many twists and developments, some of which you may never have expected!"