Taking termite control to the next level
Termidor® HE is the highly efficient new formulation that makes it faster and easier to provide homes and other buildings with the best available in-ground protection against termites.
Termidor was already recognised as the top treatment in the market, with no product failures since it was launched in 2002. Now this new formulation, using unique BASF patented Advanced Polymer Technology, enhances the active ingredient's movement in the soil to create a stronger, more stable and uniform protection zone with less digging – fewer than half the number of drill holes compared to the industry standard, and smaller trenches by an average of 30%.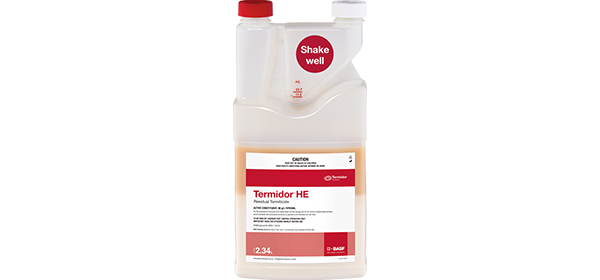 If you are interested in learning more, please watch our new informative video below.
Download Centre