The first-choice foam for complete termite colony control
Another innovation that extends the superiority of the Termidor range for flexible, reliable and fast termite control, Termidor® Foam is a robust dry foam formulation that expands to fill termite nests, galleries and other active workings.
With an unsurpassed thirty-to-one expansion ratio, Termidor Foam won't go to water in the termite workings like other foams can.
Unlike them, it stays in place as the perfect product for Stage 1 colony elimination.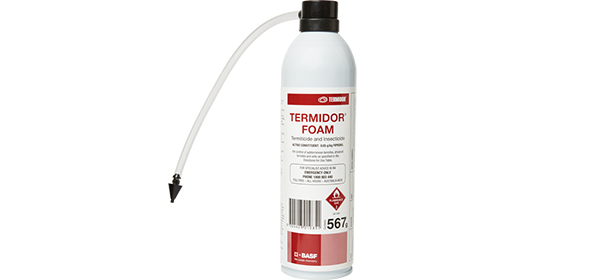 Download Centre