The new Storm® that rats and mice can't resist
Now the reliable rodent control of Storm comes in an irresistible new form. New Storm Soft Bait is the only rodent soft bait that has the same concentration of active ingredient as its equivalent wax block, Storm Secure. That makes auditing easier if you're using both baits, as well as making Storm Soft Bait more effective than less potent formulations.
As a soft bait with no wax and high fat and oil content, Storm Soft Bait is very hard for rats and mice to resist. As a high-dose formulation, a single feed is all it takes.
The result is unsurpassed efficacy even in the most challenging rodent control situations.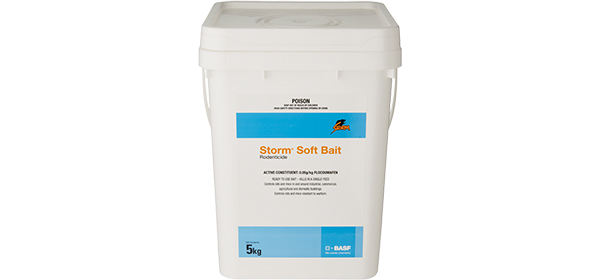 Download Centre