Seclira® WSG is the first non-staining, odourless, broad spectrum, general insect control product for indoor and outdoor use. Some of Seclira's key benefits include:
1. Its unique Water Soluble Granule formulation dissolves totally clear resulting in a non-staining solution which remains in suspension ensuring uniformity and consistency of application.
2. It provides superior knockdown characteristics and contains BASF Genuine Transfer Effect technology resulting in unmatched performance.
Seclira WSG will not prevent feeding on gel baits such as Goliath Cockroach Gel and Goliath Liquid Ant Bait. Approved for use both inside and out, Seclira WSG controls a broad spectrum of pests including ants, cockroaches, mosquitos, wasps, bed bugs, spiders and other crawling insects.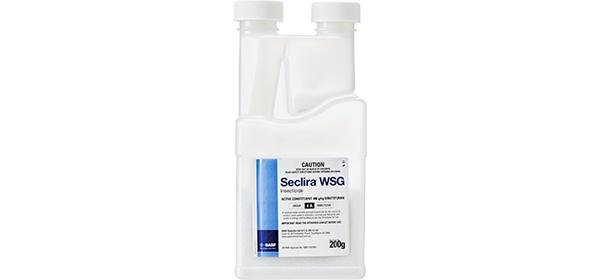 If you haven't seen Seclira in action, click on the image below to see spectacular evidence of the new product's superiority.
Download Centre