The broad-spectrum legume specialist
Raptor® combines excellent crop safety with high levels of both grass and broadleaf weed control. So whether you're producing premium lucerne hay, legume-based pasture, field peas, soybeans or peanuts, you can use this highly concentrated Group B herbicide to control problem weeds like barley grass and brome grass.
Raptor has a very wide application window in lucerne and legume pasture and it won't compromise the crop's ability to compete with weeds and add to the final level of control.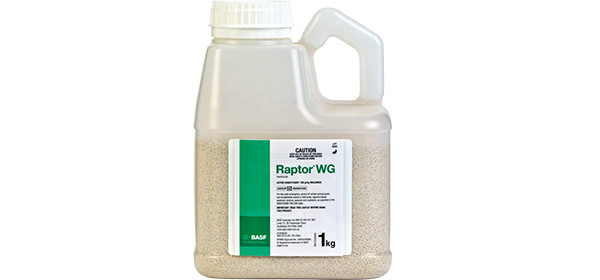 Download Centre