Taking nodulation – and pulse yields – to the next level
Nodulaid® NT is the most advanced inoculant product available, combining the market-leading quality of Nodulaid peat inoculants with the 'nodulating trigger' Bacillus spp. Adding that second strain of bacteria produces an even greater yield benefit than using rhizobia alone. At very little extra cost, the supplementary NT sachet provides an excellent return on investment.
The major pulse crops Nodulaid NT can be used to inoculate include chickpeas, faba beans, field peas, lentils and lupins.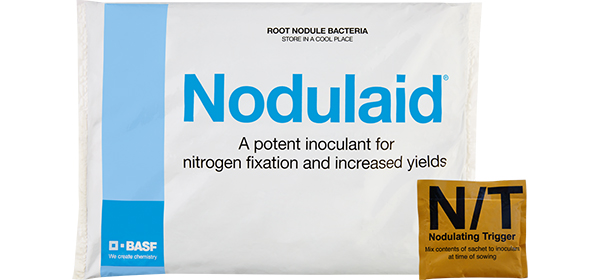 If you are interested in learning more about the scientific principles behind the yield boost inoculants provide, please watch our new informative video below.



Download Centre