Pioneering Australian plant scientist recognised by BASF for outstanding industry contribution
- Professor Stephen Powles receives inaugural industry recognition award at BASF's Annual Awards dinner
- An expert in crop science and production, Powles has a decorated international career, specialising in herbicide resistance
- BASF's President of Agricultural Solutions, Vincent Gros, delivered the Award's keynote speech
Professor Stephen Powles of The University of Western Australia was last night recognised for his lifelong passion and contribution to the Australian agriculture and farming sectors at BASF's Annual Awards.
As one of the world's most highly cited plant scientists, Powles' career has spanned both industry and academia and includes research positions at some of the world's most prestigious universities. He is arguably best known for establishing The Australian Herbicide Resistance Initiative (AHRI), one of the world's leading herbicide resistance research organisations.
"For over 30 years, Professor Stephen Powles has been one of the leading voices in the field of herbicide resistance, both here in Australia and internationally," said Gavin Jackson, Head of BASF Agricultural Solutions, Australia and New Zealand. "Stephen's work has changed the way farmers across the world manage weeds, and it is an honour to recognise the contributions he has made to our industry through this inaugural award."
BASF's President of Agricultural Solutions, Vincent Gros, who is visiting Australia to meet with customers and the local team, delivered the night's keynote speech. Discussing BASF's Agricultural Solutions vision for the future, Vincent spoke about the importance of sustainable production and the division's unprecedented global innovation pipeline that will see more than 30 innovations launched by 2028.
Other award winners from the night include:

Team Award: BASF Regulatory team- John Moore, Melissa Palviainen, Rafael Barbieri
Best New Talent Award: Francis McSweeney
Customer Focus Award: Jake Gaudion
Leadership Team Award: San Kean Au and David Pollock
New Zealand Sales Person of the Year: Tim Geuze
Australian Crop Sales Person of the Year: Joel Lancaster
Professional Pest & Specialty Solutions Sales Person of the Year: Leigh Pronk
Goldies Award: Declan Sephton and Hannah Thomas
Australia and New Zealand Award for Excellence: Kathleen Johns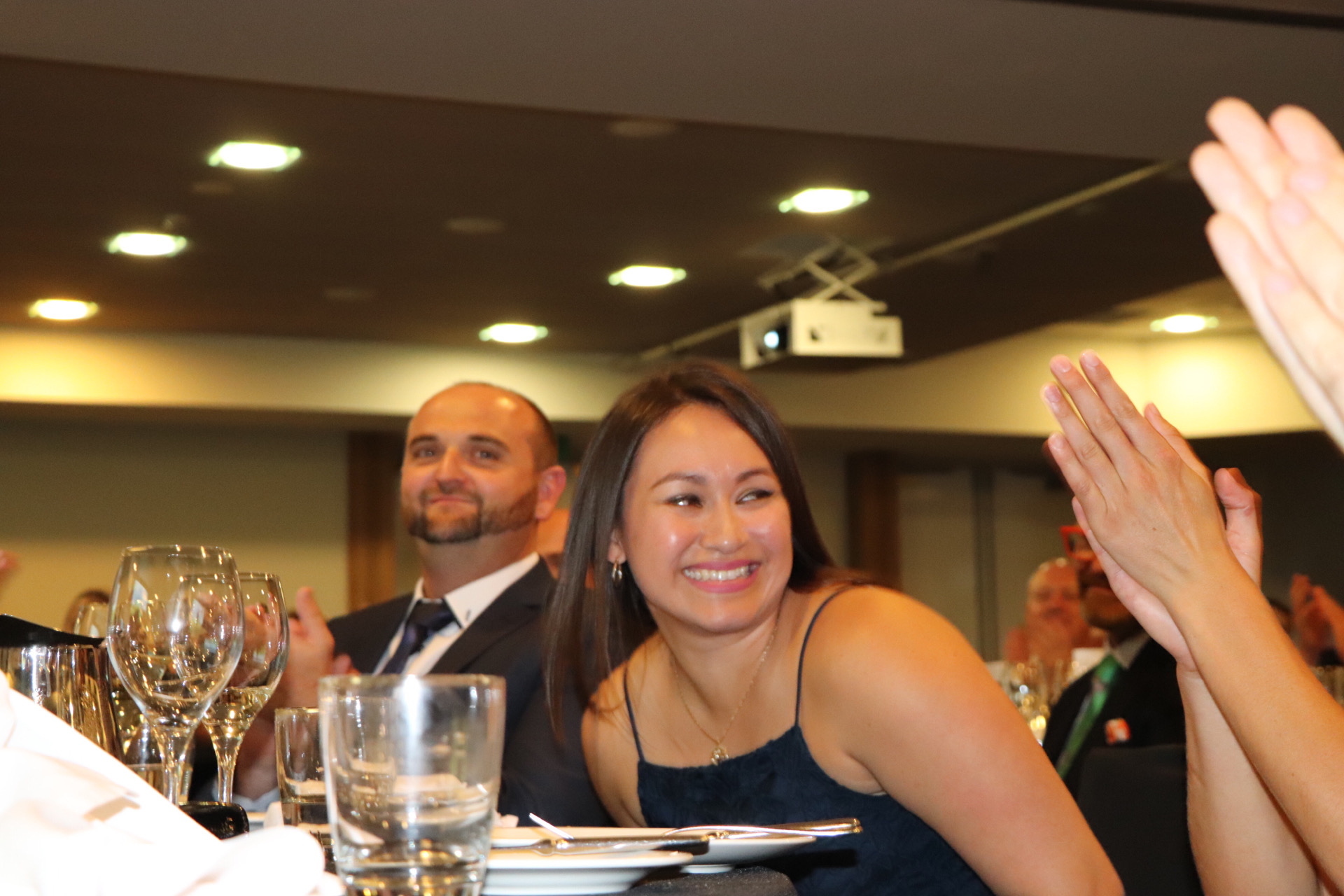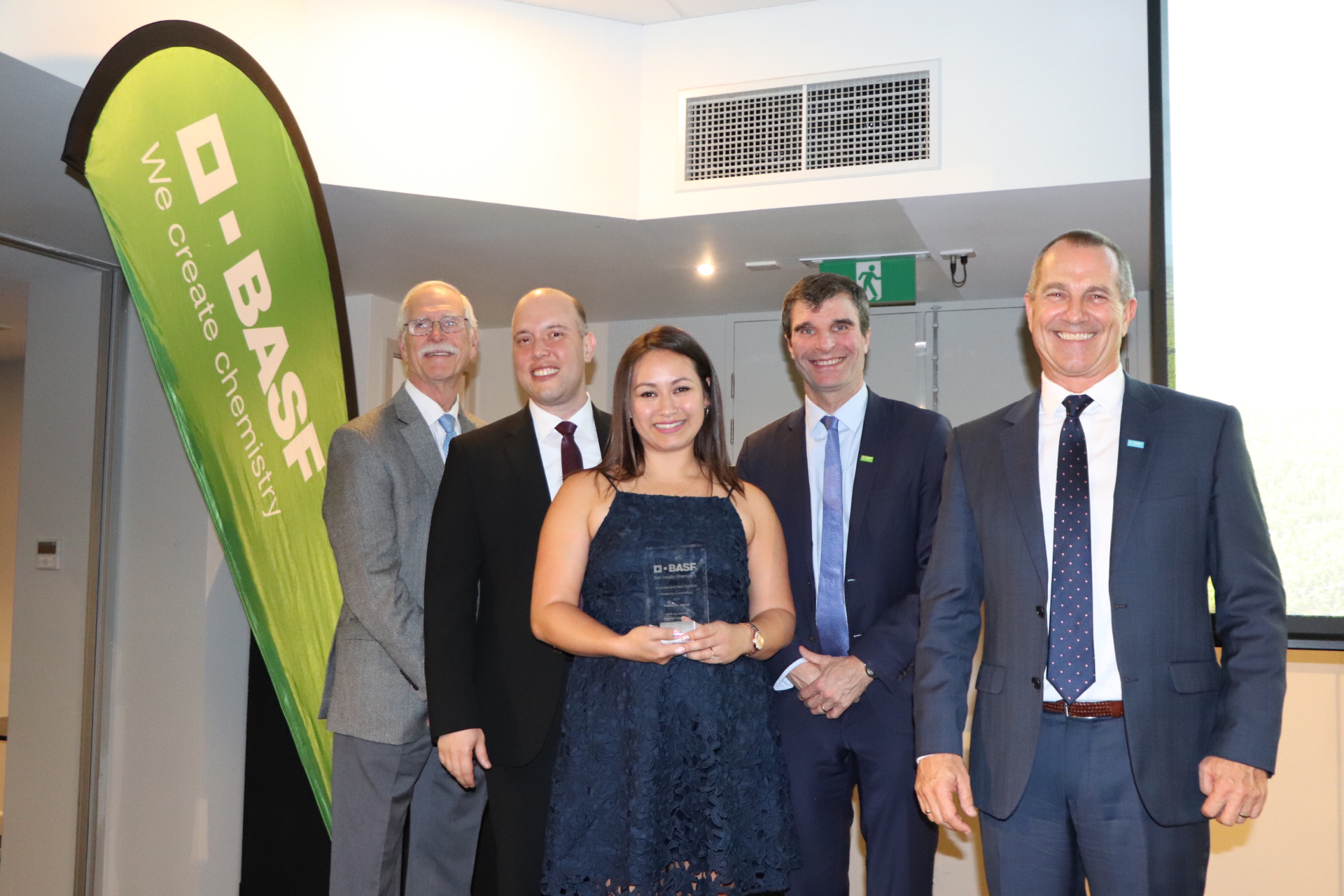 Twitter Post

BASF
4 days ago
Find out how a high school excursion to a dairy farm led Toby, our Agency Reconciliations & Customer Service Office… https://t.co/ycow1NyfIo
Twitter Post

BASF
8 days ago
Thanks for sharing @walcoseedau! Great video of seed treated with #Systiva to target Septoria Tritici 👍 https://t.co/oZzw1dgYWf
Twitter Post

BASF
17 days ago
@clintang84 @BASF @CLintang Hi @clintang84, we've just sent you a DM!