Regulatory Affairs & CropSolutions Farm
Regulatory Affairs & CropSolutions Farm - Written by Shannon Altomare, BASF ANZ Agriculture Graduate 2018
I've just completed four months with the BASF ANZ Research & Development and Regulatory Affairs sector of the crop protection business. The start of the product portfolio for BASF ANZ crop protection begins with the research and development of potential new agrochemicals. Once an economically viable chemical has been discovered and trials have been conducted it must go through the regulatory process to be approved in Australia. Once approved, the marketing, technical and sales components of the company can commence their work.
During my time with Regulatory Affairs I mostly worked with John Moore, the Regulatory Affairs Specialist at BASF (a big thanks to John for happily answering my 100 questions). The regulatory process is the registration of all new active ingredients (a.i) and final products to the Australian Pesticides and Veterinary Medicines Authority (APVMA). Every agricultural chemical product must be approved by the APVMA before it can be sold to the market. The process for getting an a.i/product registered involves an eight part application covering *hold your breath* the chemistry, toxicology, metabolism & kinetics, residues, overseas trade, occupational health & safety, environmental toxicology/environmental fate of the chemical and the efficacy and safety of the product (aka. proving the product actually works). Each section contains many (and I mean MANY) trials and reports to verify the chemical's safety to the environment, plants and people, as well as the products efficacy and reliability to be sold to the market. Yep, there's very good barriers in place to make sure the chemicals that are necessary for food production are also alright for you and the environment. There's a lot of work, time and money put into researching and developing chemicals to be sold to the market, some conducted globally (often from Europe or North America) and some conducted in various locations across Australia to get a spread of data from different environments. All parts of the application also contain a 'dossier', which is a summary of the main points of each trial conducted in each section of the application- essentially a nice little (60+ page) summary for the APVMA to understand the basis of the product and an overview of the trials.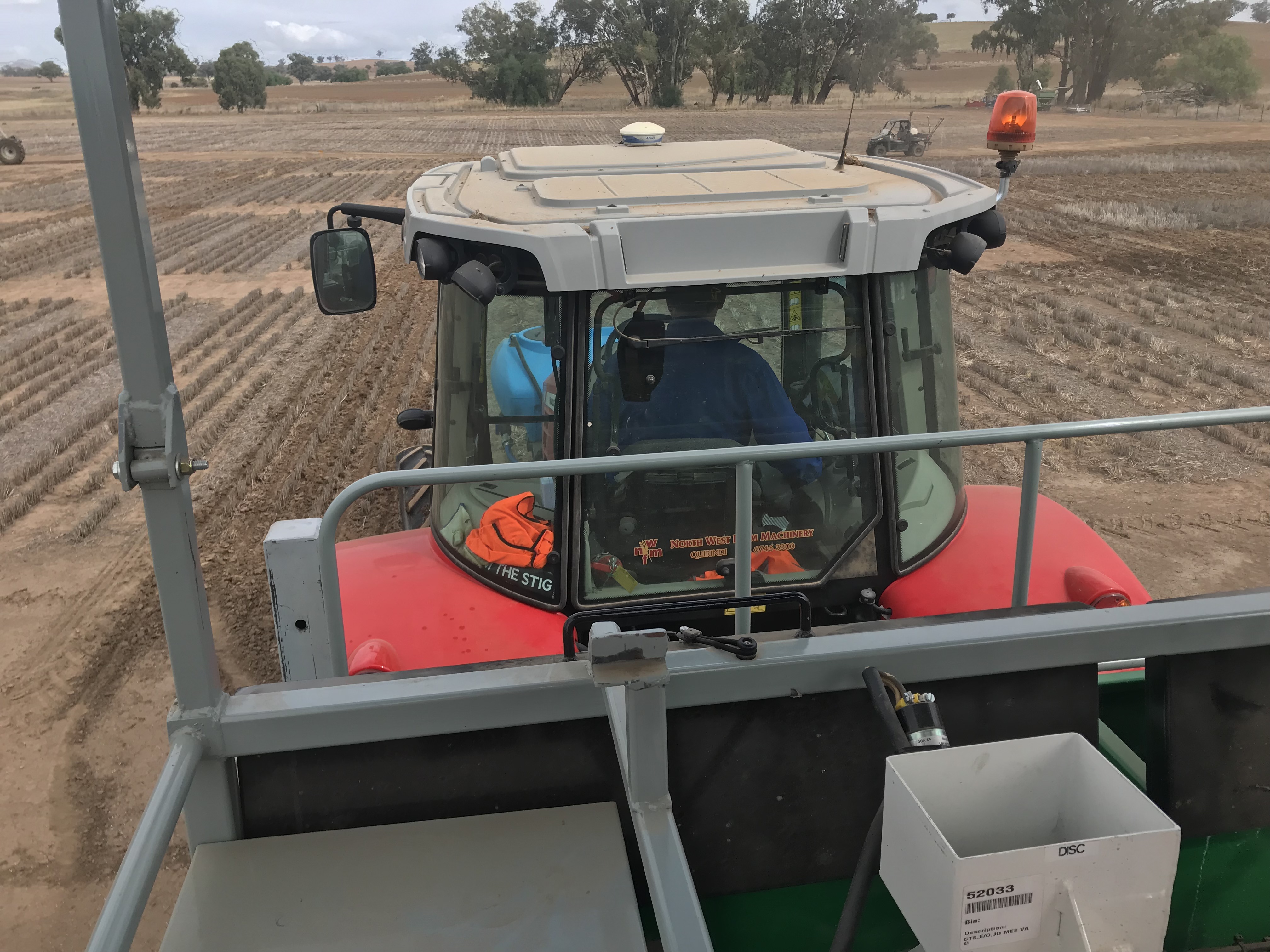 One of my projects involved creating a 'Part 8' (Efficacy and Safety) label extension for a seed fungicide treatment. The product is already registered and sold in Australia, so label extensions can be made to expand the use pattern of the product. In this case, the products control of a couple of significant crop diseases needed to be added the label (a legal document). The reason these diseases weren't added to the original application were potentially due to 1) there weren't enough trials to pass the APVMA application process, 2) various reasons the APVMA may ask for more information about a particular use pattern, and BASF decided to leave off these diseases at the time of the original application. R&D companies such as BASF have to consider if other companies are working with the same a.i/ product, if it isn't registered quick enough it risks other companies registering a similar product first and enforcing a patent. Therefore we wouldn't be able to sell this product and no returns on the money spent on R&D up to this point would be gained. So I spent a little while on this part 8, putting together trial information, overall summaries, graphed comparisons to competitor products within the trials and explaining reasons for why the product targets the proposed diseases. Part 8's were definitely my favourite section of the regulatory process as they show trial data on how the chemical works when used in the field.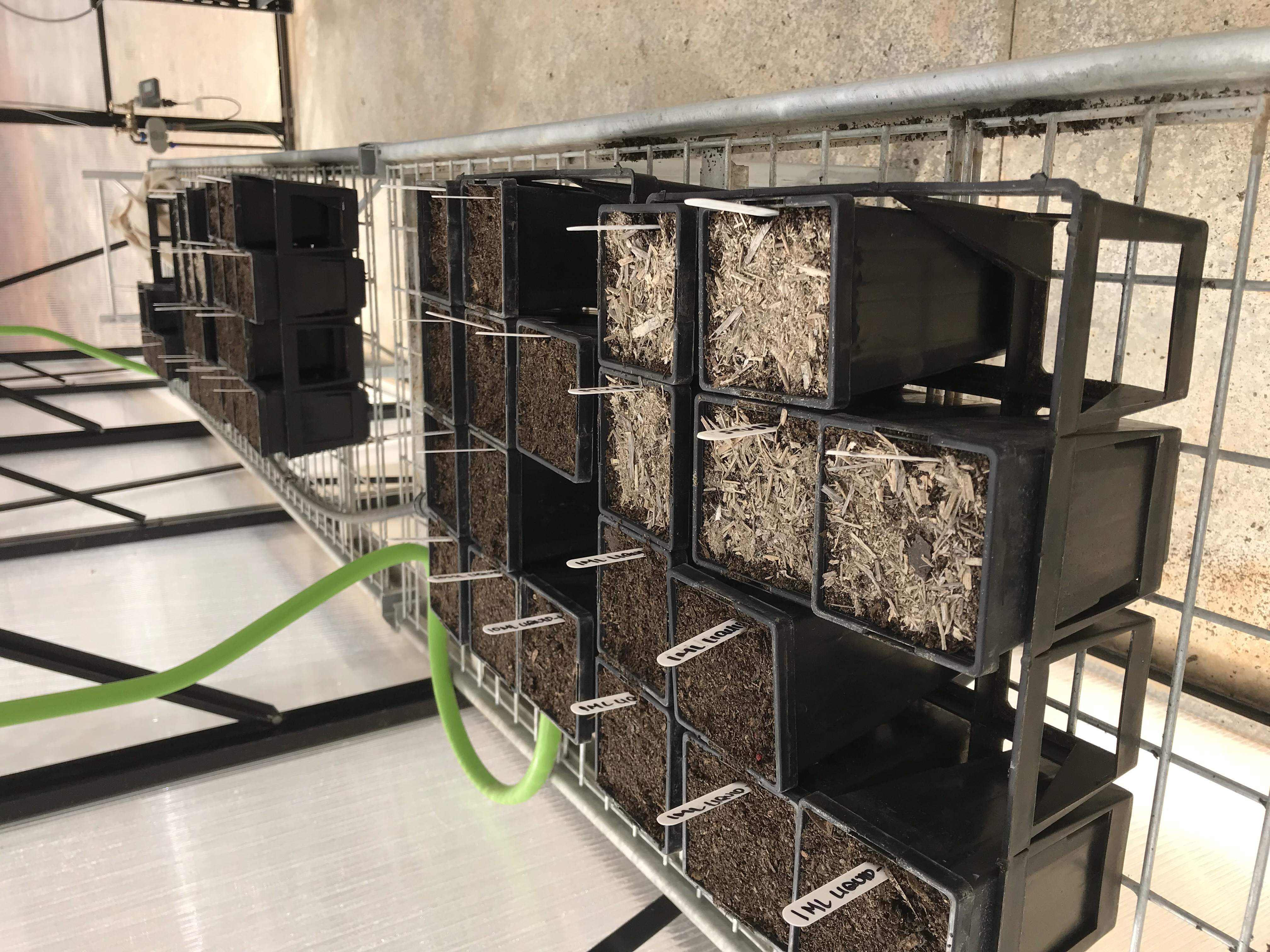 I worked on a few other upcoming products, including some very exciting herbicides for the industry. The best part about working in regulatory was gaining an in-depth understanding of completely new products entering the market, some new to Australia and others new globally. These products could be potentially game-changing for some agricultural areas of Australia. As with most chemicals, if you use the same mode of action over and over again unfortunately nature (being pests, disease and weeds) will build resistance and overcome that chemical. The industry needs new modes of actions to rotate with existing chemicals, and there's some very exciting ones coming.
Next up was my first visit to the BASF Tamworth CropSolutions Research Farm. This research farm was created to limit the outsourcing of data collection and trails required to register a product, and in doing so, retaining knowledge within the company. It was great to escape the cold rainy weather of Melbourne and get some fresh country air. However, my hatchback rental car probably wasn't prepared for the dirt track that laid ahead. The farm contains multiple soils types and is therefore perfect for research. The farm conducts trials for new product registrations, trials of registered products to gain a greater technical understanding of them and product trials for visual demonstrations. The farm is sectioned off into plots whereby different treatments are applied to the target crop and then the results (in terms of efficacy) are monitored for several weeks after application, with some trials going to harvest so yield can be assessed.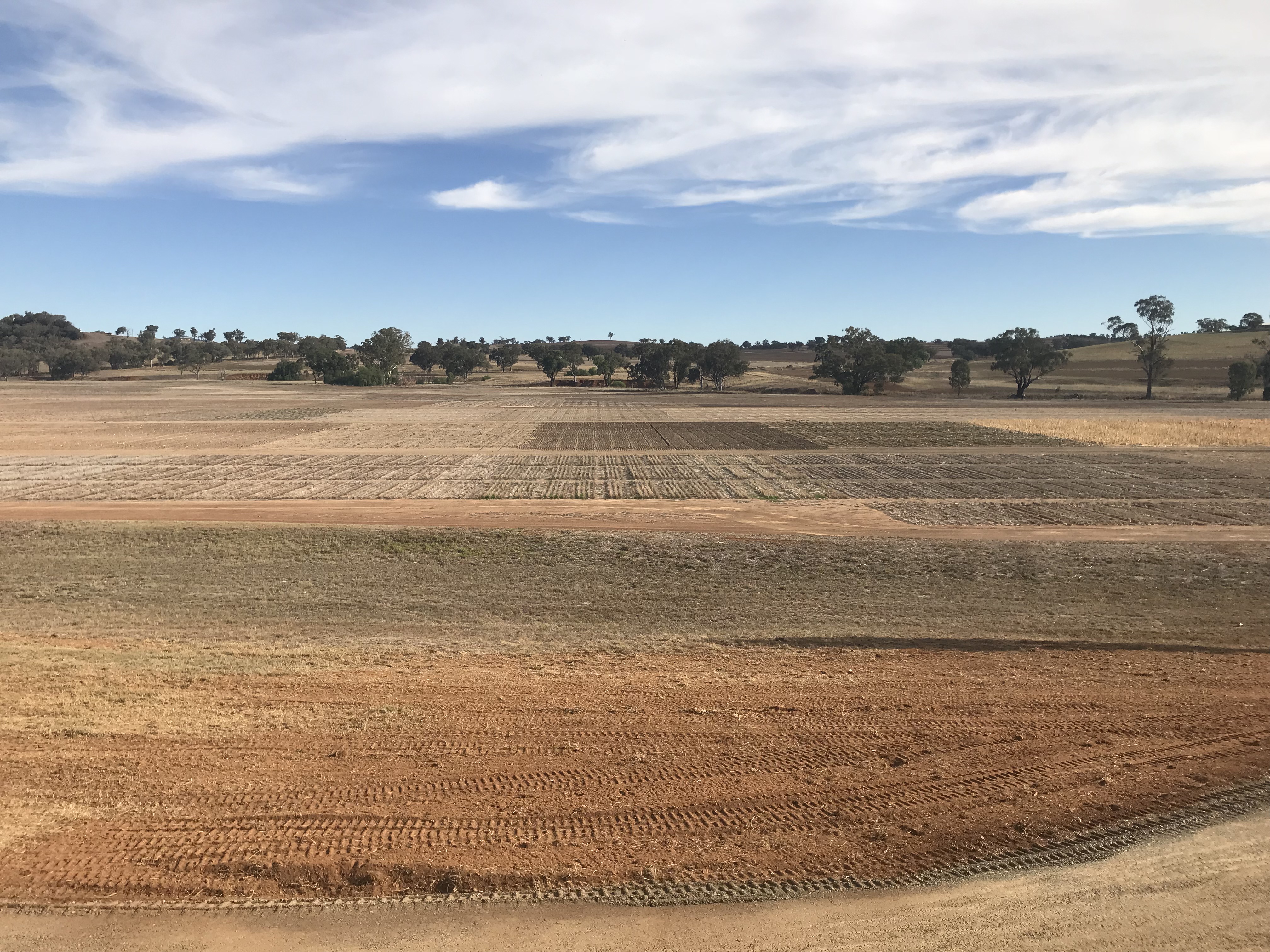 I arrived right in time for sowing, which was useful to gain a greater understanding of how different pre-emergent chemicals are mixed and applied, as well as understanding the GPS systems within the tractor used for sowing. Of course since we're working with a much smaller area than commercial growers, all equipment was a mini version but with the same nozzle size etc. to replicate how chemical would be applied by growers once on the market. The week I arrived there were two assessments that needed to be conducted for a trial (one on the Monday and one 4 days later). This trial assessed that efficacy of different knockdown herbicides (mixed and alone). Assessments involved moving through each plot and providing a percentage of the weeds in interest controlled for each plot. It was only about a week since spraying occurred, so it was fairly low control percentages for all applications at that point. During my time I also gathered soil samples from each field trial to send off for nitrogen testing, prepared the greenhouse for the season (which mostly involved removing too many dead spiders), inoculating pot trials with different sources of blackleg and spent a good chunk of one morning playing with the drone (I swear these skills will come in handy when the crops have grown later in the season). Oh, and I also got to see the famous golden guitar of Tamworth (situated right next to KFC and a petrol station).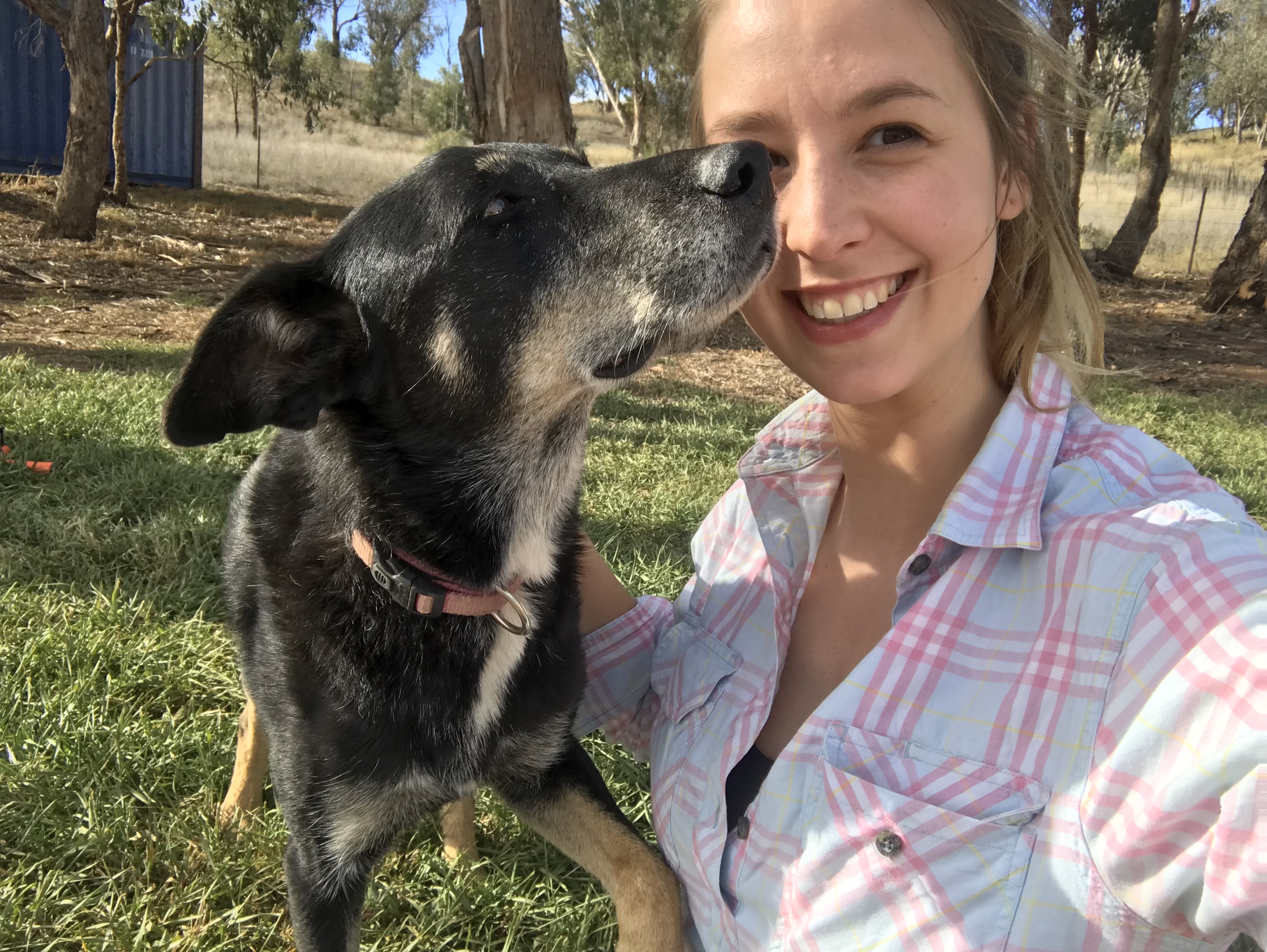 Visiting the research farm was great to meet everyone working within R&D and provided a background into the reports that are directed to regulatory affairs for applications. I'll return to the farm at the end of July to see the progress, there should be a little less dirt and a lot more leaves at that stage of the season.
Until next time,
Shannon
Twitter Post

BASF
2 days ago
Don't let annual ryegrass get the better of your crop. Get up to 12 weeks' residual control of annual ryegrass popu… https://t.co/DKn3avfSyl
Twitter Post

BASF
3 days ago
#BASF_Meet Caroline Dix our new Area Sales Manager – Central Wheatbelt WA. Caroline belives the next big thing in a… https://t.co/kcBL4F06qr
Twitter Post

BASF
3 days ago
Thanks for sharing @ash_knight89 We're looking forward to see future updates. https://t.co/S1y4p0IsYE