Meet our new Ag Grad Georgia!
Growing up in Sydney's inner west, BASF's new Agricultural Solutions GROW Graduate, Georgia Readett, didn't necessarily think she would find herself feeding crocs on her path to starting a career in Agriculture, but it was pivotal moments like this and getting out in the field where she really found her passion for the industry.
Studying a Bachelor of Science in Agriculture (Honours, First Class) at Sydney University (USYD), Georgia says she thrived on opportunities to get hands-on experience.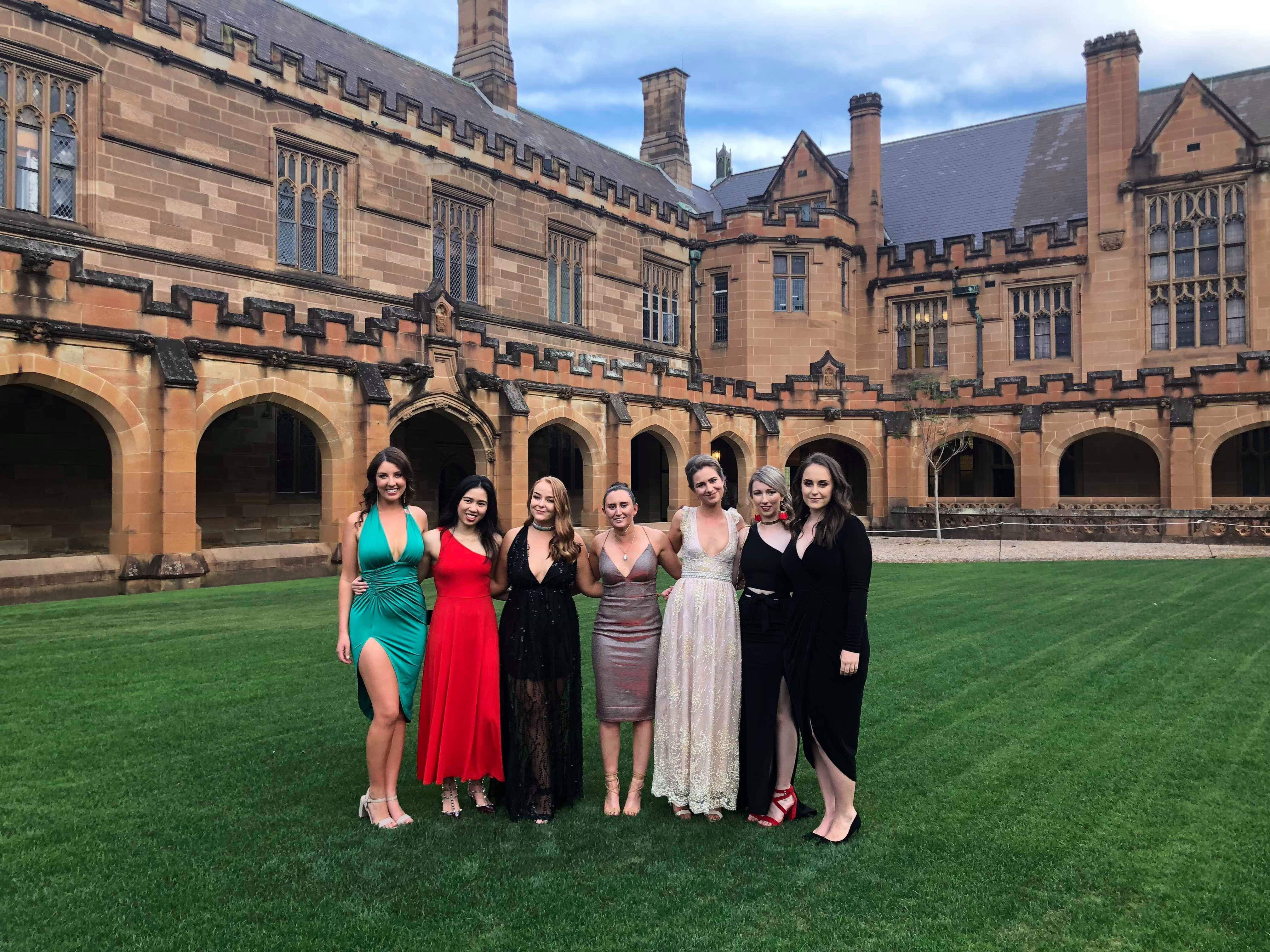 Agricultural Ball, 2018
"Occasionally for certain subjects I would venture out to Camden, a small semi-rural town one hour outside of Sydney, where USYD has a lot of research farms and would do more hands-on work with livestock and small research cropping, which I really enjoyed. For my honours year, I produced a thesis study on developing a "healthy breakfast drink" made from sorghum flour. This project came to fruition because my supervisors have a grant with the GRDC entitled "Expanding options for sorghum: food and distilling."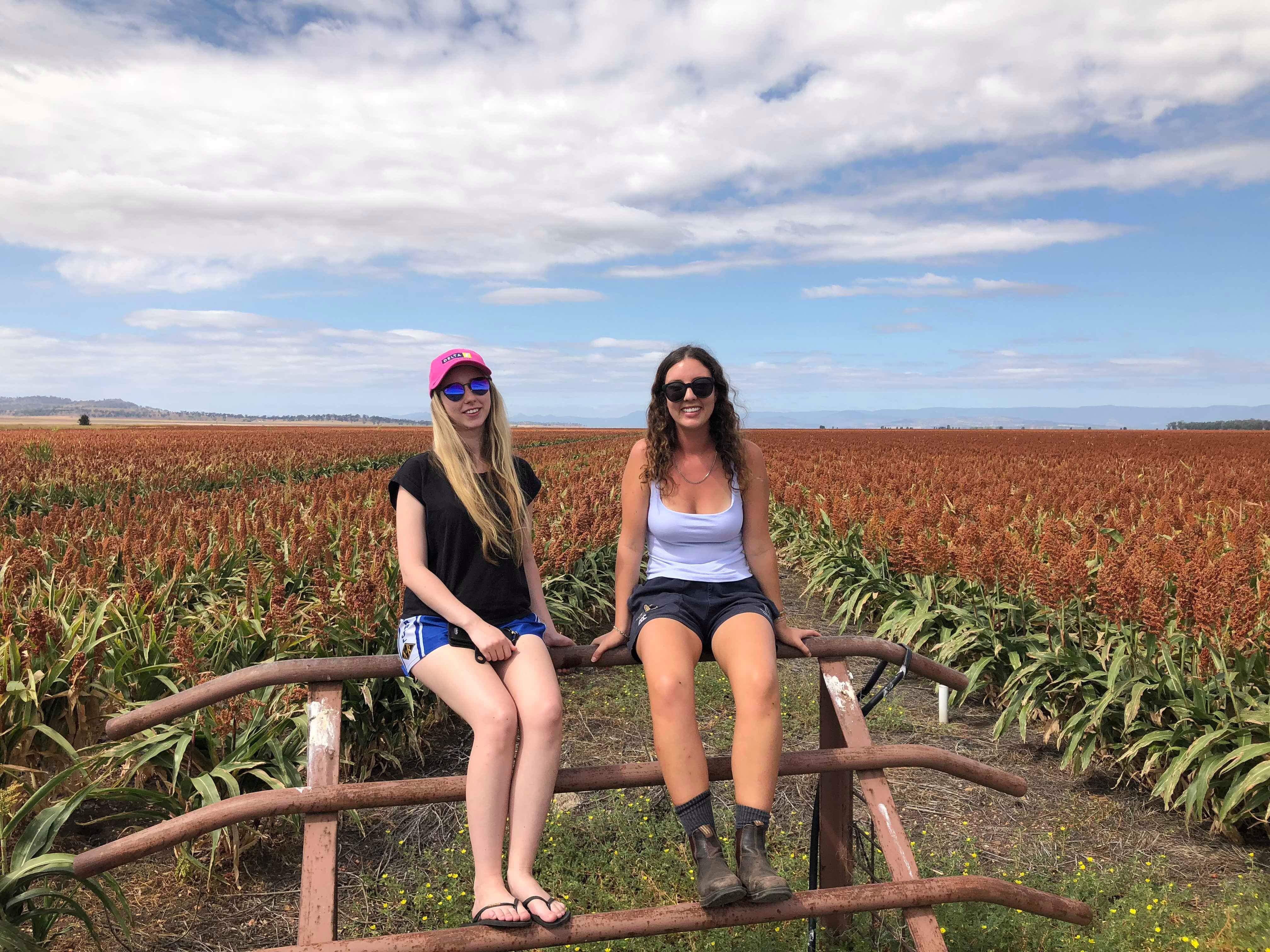 Sorghum, Goondiwindi 2018
Prior to joining BASF, Georgia's work experience included supporting an agronomist survey at Skybury Papaya Farm in Queensland, working on-farm at Arcadia Saltbush Lamb in Wagga Wagga, supporting Landcare Society of Sydney University with planting native tube-stock to prevent further soil erosion and even had a stint care-taking and feeding crocs at Hartley's Crocodile Farm in Queensland.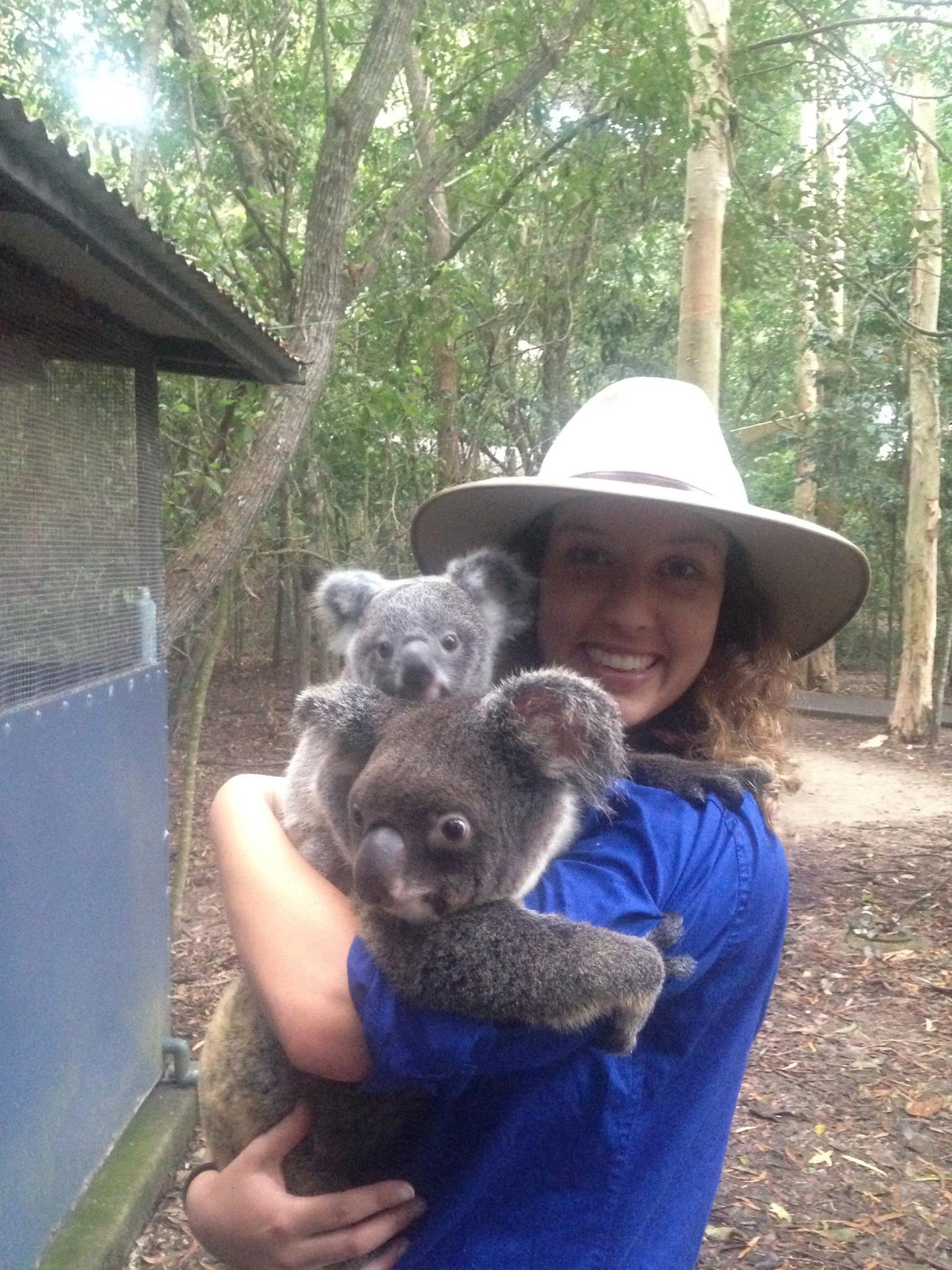 Crocodile Farm, resident koalas
Georgia says each of her experiences in the industry so far have been positive (including feeding crocs, which understandably she says was somewhat scary!) and has been making the most of the many networking opportunities along the way.
"Everyone I meet in this industry is so passionate about what they do and have such a positive outlook on newcomers, even those that are not originally from an agriculture background (like me). To me, this indicates growth in the industry and is what makes me exited to be a part of it."
She also believes technology will continue to play a huge role into the future.
"Technology, including software and gadgets, are becoming more prolific and expected in the industry and is a view that has been informed largely by USYD who are always investing in exciting new projects with a heavy influence on testing and developing agricultural tools. I think innovation has always been, and will continue to be a feature of Australian agriculture, and we will see more improvements to the breeding, producing and marketing of our products," she adds.
When asked what excites her about joining BASF, Georgia says it's the opportunity to put her university knowledge to work and seeing hypothetical examples demonstrated in class put into a real-world context and working with our passionate team that really appealed to her.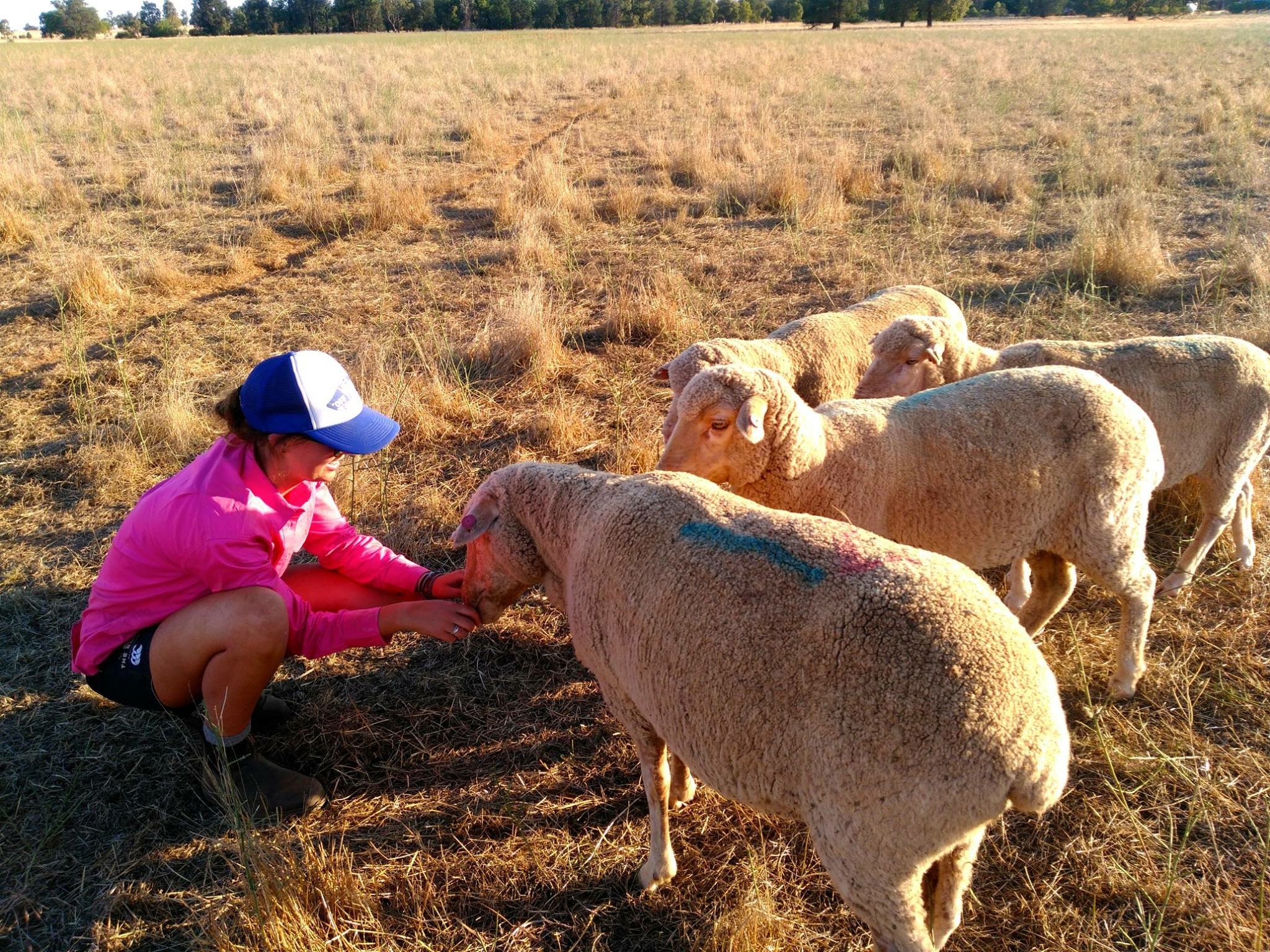 Hand feeding ewes, Wagga Wagga
"I'm excited to keep learning more about what each individual person is bringing to the table and how everyone works as a team," explains Georgia.
"As a global leader in sustainable agriculture, I hope that the industry here keeps educating consumers on the importance of agricultural practices as they become more aware of what they are eating and where it comes from."
In her spare time Georgia loves hanging out with her family, holidaying and scuba-diving.
"One of my hobbies is scuba-diving – so far, I've been to the Great Barrier Reef twice and stayed overnight on a boat for a few nights on the reef. Next, I would love to visit WA and see the Ningaloo Reef and swim with whale sharks.
"I enjoy hanging out with my family and beloved pets (two cats, two dogs) and can't wait to see them when I visit Sydney next," she adds.
The GROW Graduate program offers rotations across different divisions in our Agricultural Solutions team, Georgia's first stint is with our Regulatory Affairs team.
Please make Georgia feel welcome when you see her around our offices or out in the field and connect with her on LinkedIn here.
Twitter Post

BASF
2 days ago
Don't let annual ryegrass get the better of your crop. Get up to 12 weeks' residual control of annual ryegrass popu… https://t.co/DKn3avfSyl
Twitter Post

BASF
3 days ago
#BASF_Meet Caroline Dix our new Area Sales Manager – Central Wheatbelt WA. Caroline belives the next big thing in a… https://t.co/kcBL4F06qr
Twitter Post

BASF
3 days ago
Thanks for sharing @ash_knight89 We're looking forward to see future updates. https://t.co/S1y4p0IsYE